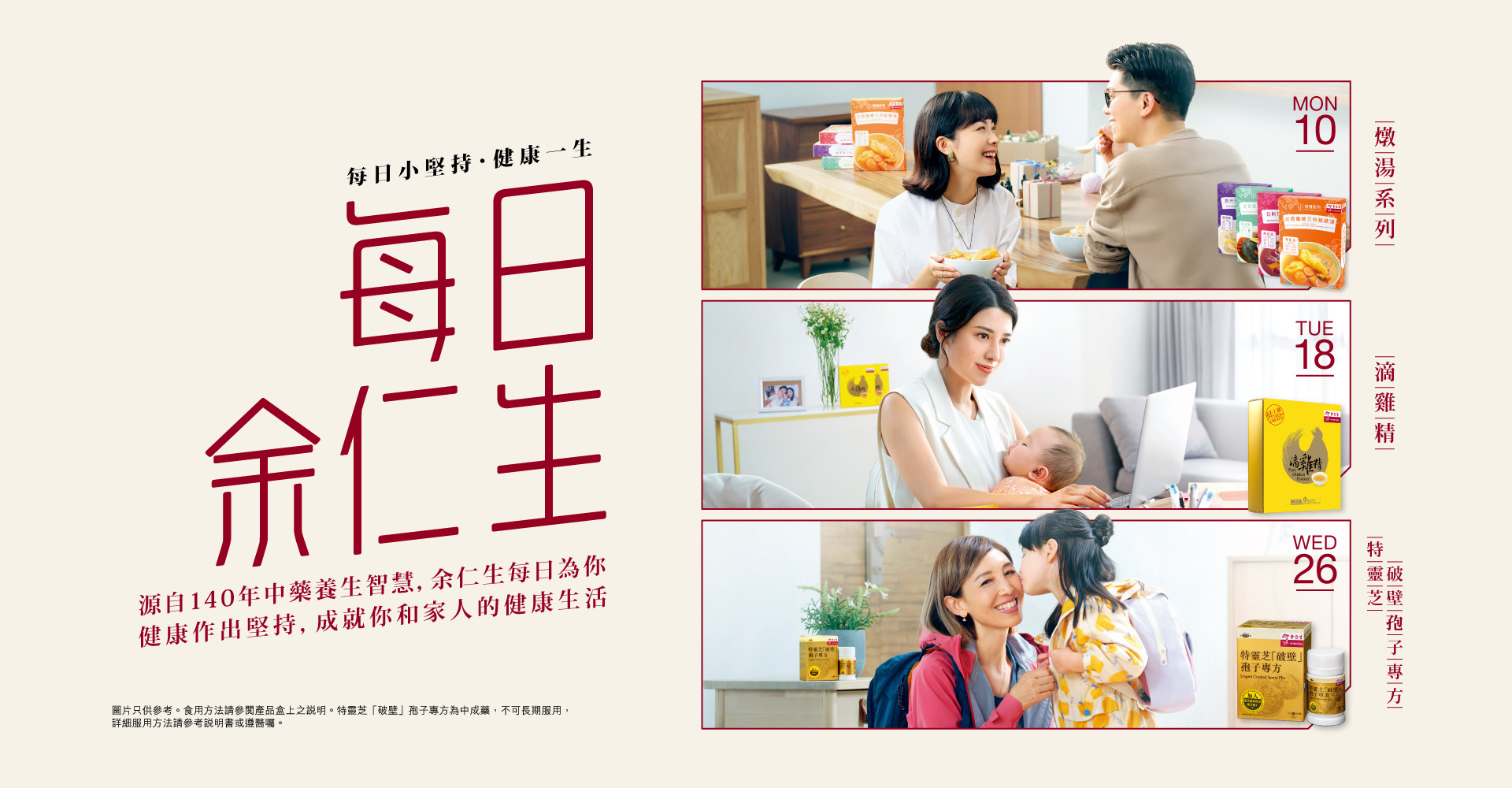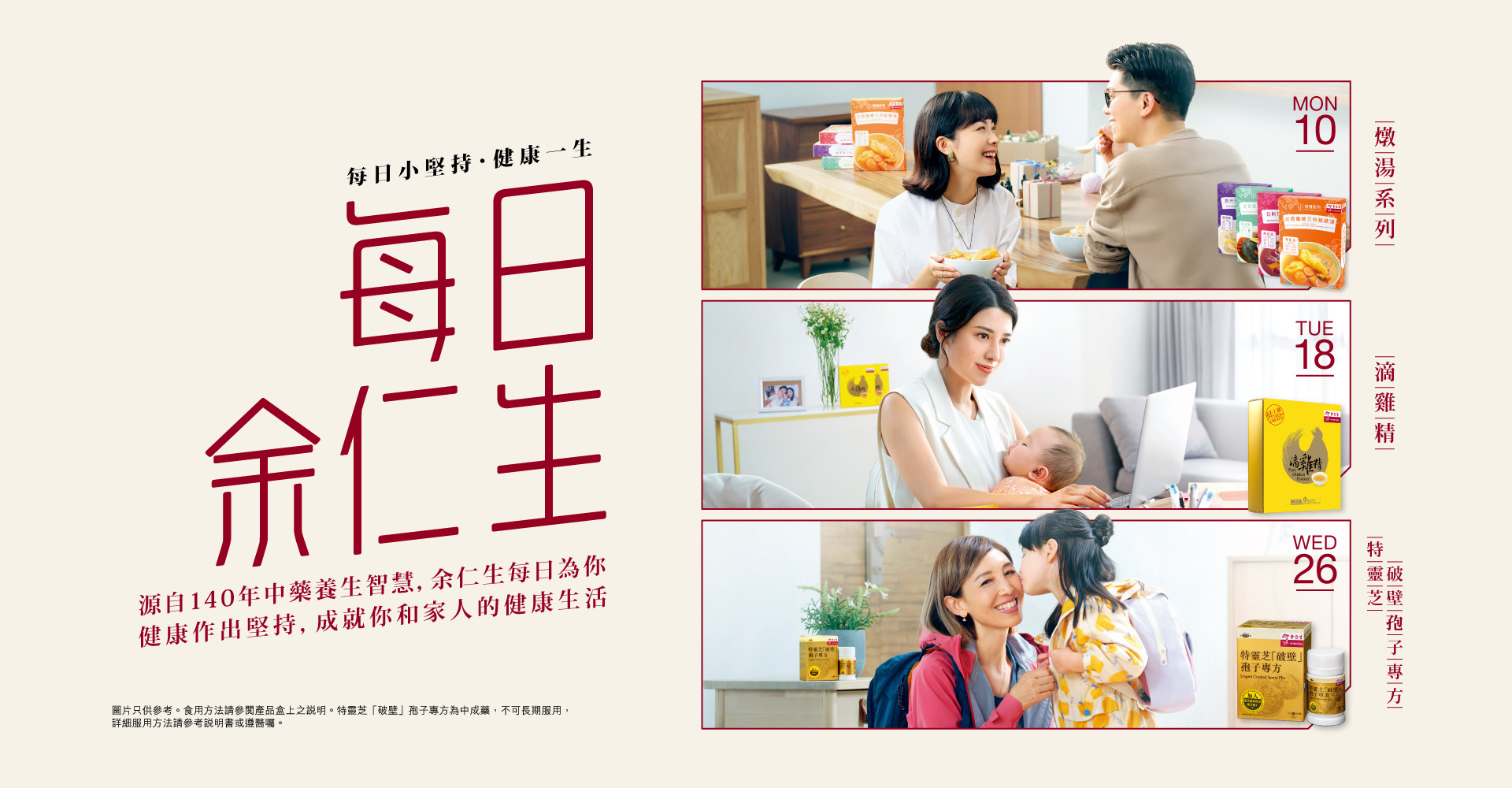 About Eu Yan Sang (Hong Kong) Limited
Eu Yan Sang (HK) Ltd is a global leading integrative healthcare and wellness company with strong foundations in traditional Chinese medicine (TCM).
With the mission of "Caring for Mankind" and driven by our core values of Integrity, Caring, Customer-Focused, Unity and Excellence, Eu Yan Sang is at the forefront of modernising TCM, making it relevant to today's consumers. A household brand in South East Asia with retail presence in Singapore, Hong Kong, Malaysia, China, Macau, Australia; and clinics in Singapore, Malaysia and Hong Kong, Eu Yan Sang has consistently invested in research and development, leveraged on technology and developed its human capital. Today, the Eu Yan Sang brand name is synonymous with premium quality - in manufacturing, retail, wholesale and clinic services.
傳統結合現代科研
余仁生集團以悠久的優良製藥傳統結合現代科研,在產品質量和研發創新方面不斷精進,配合現代生活需求。憑著對中醫藥的熱忱和進取精神,余仁生在香港、澳門、中國大陸、馬來西亞及新加坡擁有超過三百間門市,產品於世界各地的藥房、中藥店、超級市場售賣,近年更積極拓展中醫醫療服務,於香港、新加坡及馬來西亞經營二十多間中醫診所。
Don't want to miss a job from Eu Yan Sang (Hong Kong) Limited?

By clicking 'Subscribe' you agree to accept GigGik's Privacy Policy and Terms of Use.