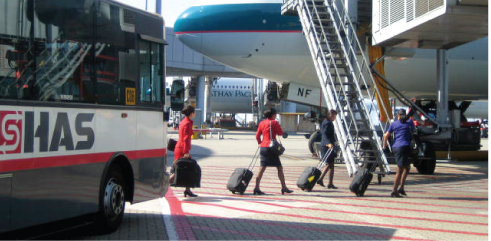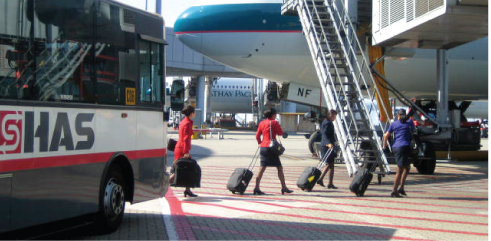 Hong Kong Airport Services Limited
About Hong Kong Airport Services Limited (HAS)
HAS is a wholly owned subsidiary of Cathay Pacific Airways , one of leading full ground handling companies at Hong Kong International Airport and shareholders of Shanghai International Airport Services Company Limited (SIAS) to provide full ground handling service at Shanghai Pudong International Airport and Shanghai Hongqiao International Airport. Full ground handling service includes ramp, passenger, baggage and cargo handling, load control, flight dispatch and crew transport. Hong Kong International Airport is one of the busiest international airports in the world. HAS handles nearly half of the aircraft movements of the airport every month. Efficient ground handling service teams are led by experienced supervisors and management. Whether it is passenger or ramp service solutions, the professionals at HAS are there to serve and support with passion. Our know-how is matched by flexibility: years of aviation expertise, a large fleet of crew buses and ground support equipment enable us to satisfy every airline's needs. We endeavor to make every turnaround safe and swift. All our efforts result in the successive renewal of our registration as an ISAGO Provider under the IATA Safety Audit for Ground Operations Program. It means our standard operating procedures and practices fully conform to stringent and internationally recognised standards and recommended practices. HAS also receives recognition from international airlines for our passengers and ramp handling. Our people, safety and quality service are three bedrocks on which HAS' success rested.
Familiarization program
Over the last few weeks, the trainees joined a wide range of orientation activities across the subsidiaries. At HAS familiarization program, the trainees met our senior leaders and visited the airport facilities to have a better understanding of ground handling operations. We look forward to their journey with HAS, get exposure to various roles and work with different departments.
Service excellence
We are delighted to receive a compliment from Japan Airlines to our ramp colleagues who went the extra mile for helping the airline locate a container in order to facilitate cargo unloading and onward handling. The team exhibits the company's commitment to service excellence. We would like to take this opportunity to thank our staff for their hard work and we will continue to provide the excellent ground handling service.
Photo Gallery
Don't want to miss a job from Hong Kong Airport Services Limited (HAS)?

By clicking 'Subscribe' you agree to accept GigGik's Privacy Policy and Terms of Use.